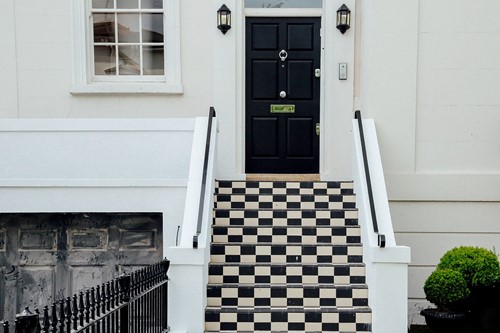 Conducting due diligence on the right entryway door material typically leads everyday people down a path filled with online marketing. Manufacturers often prefer to tout the top reasons wood, fiberglass and steel doors provide the "best" option for homeowners. And while much of what door-makers explain about their products may be true, homeowners are tasked with selecting a door material that serves their interests. Considering door materials through the following lenses may prove valuable.
1: Do You Require Maximum Door Security?
A quality steel door remains the most secure product. The hard surface, accompanying casings and locking systems are widely considered the best at preventing forced entries; not that solid wooden products cannot also deliver enhanced security. Robust locking systems with structurally superior casings can also help keep families safe. The question homeowners may want to consider revolves around how much security you require and which products meet that threshold?
2: Which Door Materials Delivers Curbside Appeal?
This aspect of selecting a door remains purely subjective. One person's trash is another's treasure, as the saying goes. But many people still consider wood doors the most attractive option on the market. The natural grain and ambiance from attractive stains and polyurethane coatings exude a feeling of quality.
In terms of curbside appeal, fiberglass door manufacturers have made leaps and bounds. The advanced technologies employed in product development mimic the aesthetic qualities of wooden doors. A passerby would have difficulty determining the difference between a high-quality fiberglass model and natural wood. In many cases, someone would need to get up close to know the difference.
3: Do You A Want Low-Maintenance Entry Door?
Along with offering wide-reaching color and texture opportunities, fiberglass materials also rank among the easiest to maintain. These products usually require no protective paint coating applications. Fiberglass is an "install it and forget it" option. Running a not too distant second, pre-painted steel doors can be delivered and installed. With steel, general wear and tear eventually call for repainting. Last, wooden entry doors usually require the most maintenance and care, in terms of protective coating and timely re-staining.
Sometimes looking beyond the pros and cons to consider personal preferences provides insight into products and their materials. Aligning the qualities and benefits a specific type of material offers may prove an effective step in conducting due diligence about entry doors and other home improvement materials.